Introducing Amazon Spices Pvt Ltd :
Your Gateway to Exquisite Spices and Beyond
Since its establishment in 2012, Amazon Spices Pvt Ltd has been on a mission to bring the aromatic flavors of high quality spices to your kitchen. We are a renowned spices company that takes pride in offering a wide range of premium-quality spices, dehydrated vegetables, and seasoning to tantalize your taste buds and elevate your culinary experience.
At Amazon Spices Pvt Ltd, we understand the significance of spices in adding depth, richness, and authenticity to your favorite dishes. Drawing inspiration from the bountiful Amazon Forest, our company has dedicated years of expertise to source the finest ingredients and perfect the art of spice manufacturing. We believe that every dish deserves to be infused with the essence of nature's finest offerings.
Our commitment to excellence is reflected not only in our exquisite product range but also in the meticulous processes we follow. From the careful selection of raw materials to the use of state-of-the-art technology, we ensure that our products meet the highest standards of quality and freshness. Each spice, vegetable, and seasoning that leaves our facility undergoes rigorous quality checks to guarantee an unparalleled taste experience for our customers.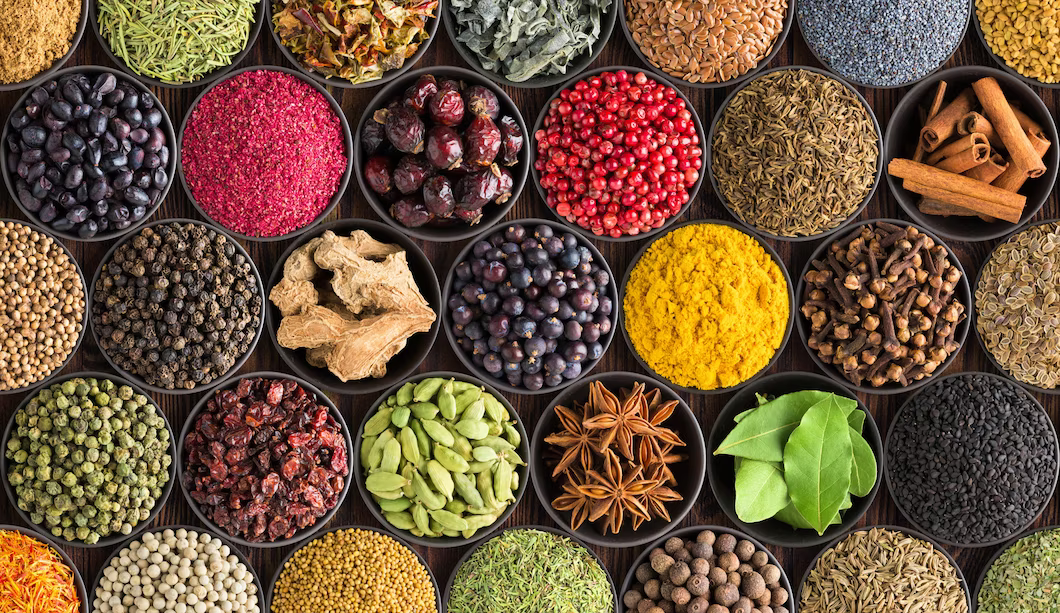 In addition to our exceptional spices, Amazon Spices Pvt Ltd also specializes in dehydrated vegetables and seasoning blends.
Our dehydrated vegetables retain their natural flavors and nutritional value, making them a convenient and versatile option for your culinary endeavors. Furthermore, our thoughtfully crafted seasoning blends are meticulously formulated to enhance the taste of your dishes with a harmonious blend of herbs, spices, and aromatic ingredients.
At Amazon Spices Pvt Ltd, we prioritize customer satisfaction above all else. We believe in forging strong relationships with our customers and strive to exceed their expectations at every turn. Whether you are a home cook, a professional chef, or a food enthusiast, our diverse range of products is designed to cater to your unique needs and culinary preferences.
As we continue to grow and innovate, Amazon Spices Pvt Ltd remains committed to our core values of quality, authenticity, and sustainability. We are dedicated to supporting environmentally friendly practices and ensuring fair trade with our suppliers, contributing to the well-being of communities involved in the production process.
Experience the magic of the Amazon Spices in your kitchen with Amazon Spices Pvt Ltd. Discover a world of flavors, elevate your dishes to new heights, and embark on a culinary journey like no other. Trust us to be your trusted partner in bringing exceptional tastes to your table.
Welcome to the world of Amazon Spices Pvt Ltd, where every
spice tells a story and every dish becomes a masterpiece.
Our Vision
At Amazon Spices Pvt Ltd, our vision is to be recognized as the leading provider of exceptional spices, dehydrated vegetables, and seasoning blends, renowned for our commitment to quality, sustainability, and customer satisfaction.
We aspire to be the trusted partner for customers seeking unparalleled flavors and the ultimate source of inspiration for culinary exploration. Through our unwavering commitment to excellence, we strive to create a legacy that leaves a lasting impression on the world of spices and seasoning.
Our Mission
Our mission is to be a socially responsible company that makes a positive impact on the communities and environments in which we operate. We aim to contribute to the well-being of our employees, customers, and the wider society by promoting ethical practices, supporting local initiatives, and minimizing our ecological footprint.
Our Value
We are committed to delivering products and services of the highest quality and strive to understand customers needs, provide personalized attention, and exceed their expectations. We value ethical practices, respect intellectual property rights, and maintain open and honest communication with our stakeholders, employees, customers, and suppliers.